BENEFITS
As a sponsor of PDA Delaware Valley, your organization will:
Position yourself as an expert through featured content in our Knowledge Center
Access a targeted audience of potential customers through online advertising
Earn premier positioning for your booth at our vendor events
Perhaps most importantly, your sponsorship will enable PDA Delaware Valley to continue our charitable work with local schools, and cultivate the next class of industry leaders!
BECOME A SPONSOR



PREMIER SPONSOR
Package Includes the following:
Post 1 informational/advertisement video on website for 1 calendar year
Unlimited job postings
Logo/link on website under "Current Sponsor Highlight" section of new website
Opportunity to post 1 pre-recorded webinar or video per year
Opportunity to post 1 whitepaper/scientific publication per year
Includes a $1,000 donation to our scholarship fund which provides 10 DV Science Fair students a $1,000 scholarship
FEE (Includes $1,000 Donation to Scholarship Fund) – $3,000


CONFERENCE SPONSOR
Package Includes the following:
Includes a table top display at 1 meeting
Registration for 2 attendees (including food and speaking event)
Fee – $700


NETWORK SPONSOR
Package Includes the following:
Vendor can provide a non-commercialized informational lecture on new products, services, industry trends, etc. AND/OR
Have a table top exhibit or banner at 1 networking event for visibility
Cost covers light appetizers and/or beverages
Fee – $400


BREAKFAST SPONSOR
Package Includes the following:
Includes a 6' table top display at 1 breakfast meeting
Registration for 4 attendees (including food and speaking event)
Fee – $300
CURRENT SPONSOR HIGHLIGHT

ADVANTA ADVERTISING
Advanta Advertising, LLC recognizes that the marketing and branding needs of the pharmaceutical, biotech, medical, and life science industries are just as complex as the products their clients develop. For over 15 years, their mission has been to successfully develop, transform, and expand brands by creating powerful messaging - with a human touch. They work to create memorable branding and marketing campaigns that expand a company's reach by focusing on three principles: creativity, proactiveness, and exceeding customer expectations.
PARTICLE MEASURING SYSTEMS
Particle Measuring Systems Inc. (PMS), a subsidiary of Spectris plc, is a global technology leader in contamination monitoring, the inventor of laser particle counting, and now is the leading provider of solutions for monitoring and controlling many forms of contamination that impact companies that manufacture in ultra-clean environments.
Gain access to over 2,000 industry professionals by becoming a sponsor of PDA Delaware Valley!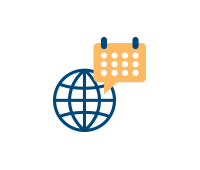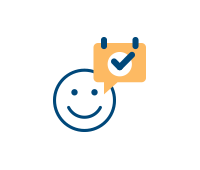 Check out our 2019 Events Calendar! With events ranging from breakfast symposiums to vendor nights to science fairs, we cater to the entire industry!