UPCOMING EVENTS
THE EVOLVING LANDSCAPE FOR COMBINATION PRODUCTS

Defining a Regulatory Strategy

Join the PDA and West on September 23, 2020 as they host an innovative virtual discussion featuring speakers from Amgen, J&J, CP Pathways LLC and the FDA. Industry leaders will offer insights for developing a comprehensive strategy for combination products. Learn about best practices for combination product development, regulatory requirements, risk management and control strategies, as well as, post approval device changes.

The event features presentations by:
- Khaudeja Bano, Executive Medical Director, Combination Product Safety Head Global
- Patient Safety GRAAS, Research and Development, Amgen
- Susan Neadle, Sr. Director, Global Value Chain Quality Design, Johnson & Johnson
- Doug Mead, Principal Consultant and President, CP Pathways LLC

Keynote Speaker:
- John Barr-Weiner, Associate Director for Policy and Product Classification Officer, FDA Office of Combination Products

Date:
Wednesday, September 23, 2020

Time:
8:00 AM - 12:00 PM EST

Location:
Online Virtual Discussion.

Register Now
INTEGRATING DATA INTEGRITY REQUIREMENTS INTO MANUFACTURING & PACKAGING OPERATIONS

Integrating Data Integrity Requirements Into Manufacturing & Packaging Operations

Presenter: Chris Smalley

Integrating Data Integrity Requirements into Manufacturing & Packaging Operations presentation sponsored by the PDA Delaware Valley Chapter. This presentation will review the basic issues of Data Integrity and will include important elements of the recently released PDA Technical Report on Data Integrity. Whether manual or electronic data, whether the integrity of data is lost due to unintentional, intentional or careless reasons, data is a valuable asset to the organization and needs to be properly managed. A key difference in this Technical Report from the previous Technical Report on Data Integrity in the Laboratory is the development of a risk tool for evaluating the risk to Data Integrity, which will be highlighted in the presentation.

Date:
Wednesday, October 28, 2020

Time:
7:00 PM - 8:00 PM EST followed by a 1/2 hour Q&A session

Location:
Online Virtual Discussion.

Register Now



Chris Smalley is a consultant for Valsource, focused primarily on Compounding Pharmacies. His expertise includes Single Use Systems and Aseptic Operations. Previously, he had been Director of Quality Operations for Wyeth Pharmaceuticals for 12 years with responsibility for setting validation standards and validation activities globally. His research experience includes responsibility for Quality in the U.S. operations of the Sanofi Research Division, and earlier he had worked for the Johnson & Johnson family of companies, where he was a Plant Manager. Chris is a graduate of the Philadelphia College of Pharmacy of the University of the Sciences in Philadelphia. His graduate education includes a MBA from Temple University Fox School of Business, a Masters of Science in Pharmaceutical Chemistry from Temple University School of Pharmacy, and a PhD in Healthcare Administration from LaSalle University.

Chris has been a member of the PDA Board of Directors, as well as a member of the PDA Science Advisory Board. Currently he is a member of the ISPE Disposables CoP.
CANCELLED FOR 2020

Breakfast Symposium: Aseptic Processing
You  are invited to attend the 2020 Aseptic Processing Breakfast Symposium sponsored by the PDA Delaware Valley Chapter. Submit your questions anonymously and benefit from over 200 years of experience from a panel of aseptic processing experts.

There will be no formal presentation, this is a forum for you to hear our panel of experts answer any/all questions related to aseptic processing. You can also connect with other professionals to build your network. You can submit an anonymous question in advance or ask them at the forum. Registration will be limited so don't wait to reserve your space!

7:30AM – 10:00AM - The Desmond Hotel and Conference Center, 1 Liberty Blvd, Malvern, PA 19355

The panelists for this year are:


Pam Deschenes, Director, Regulatory Compliance, Veltek Associates, Inc.
Danielle Glatts, Staff Scientist, Sterility Assurance, DePuy Synthes
Edward H. Trappler, President, Lyophilization Technology, Inc.
Tony Van Hoose, President/CEO, Global Aseptic Process Solutions, LLC
CANCELLED FOR 2020

Delaware Valley Science Fair
- The 72nd Delaware Valley Science Fair (DVSF) will be held at the Greater Philadelphia Expo Center in Oaks, PA.
- Come help the chapter judge exhibits from our next scientific leaders
www.DVSF.org
PAST EVENTS
To stay up to date on where we have been, visit our Past Events page
Gain access to over 2,000 industry professionals by becoming a sponsor of PDA Delaware Valley!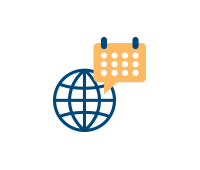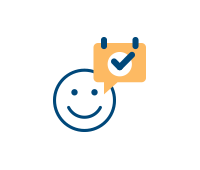 Check out our 2020 Events Calendar! With events ranging from breakfast symposiums to vendor nights to science fairs, we cater to the entire industry!