VENDOR COMMITTEE
This committee compiles contact information from firms that have presented material at the annual vendor night (usually in September). Members also make sure the list is current, add new firms to the roster and coordinate their presence at the fall vendor session. This committee also organizes the infamous vendor night raffle.
Committee Members
Leo S. Posner, Ph.D
Nicole Shulde
Jason Mattis
STUDENT COMMITTEE
This committee provides scholarships to students at the Delaware Valley Science Fair for projects related to the pharmaceutical industry. The committee also coordinates securing PDA judges for the science fair, award winner selection, student/guest attendance at the June meeting, and presentation of the awards.
Committee Members
Kristi Ballard
Alicia Scott
Michele Laudens
Vishwa Patel
REGISTRATION COMMITTEE
This committee works before and during PDA meeting events to ensure attendees are registered, have the right registration materials and name tags available and are greeted by members of the committee. This group purchases the speaker gift plaques and gifts as needed. This group also ensures last-minute attendees are accounted for and registered to allow them to have a great PDA event experience.
Committee Members
Sue Speth
Bill O'Connor
SPEAKER COMMITTEE
This committee is responsible for attracting and recruiting industry and regulatory leaders to speak on relevant topics at the chapter meetings/events. The committee will ensure all presentation abstracts and speaker bios are received 8 weeks prior to the speaking event and the presentations 1 week prior. The committee will work with PDA Global (Chapter Council) on speaker feedback and topics so other chapters can benefit from our experiences and likewise. The committee can solicit feedback from the membership on topics/speakers of interest for future events.
Committee Members
Julie Brommer
Matt Schmidt
Jason Mattis
MEMBERSHIP / MARKETING / WEBSITE
This committee works to promote and create awareness of chapter events in order to increase membership. This committee is also responsible for maintaining the chapter's event manager software (Constant Contact) and keeping the membership roster current. This committee is also responsible for working with PDA Global on a new website design. The new website will interface with social media, post photos and videos and allow for member chat rooms. Once designed, this committee will simply maintain and update the new website.
Committee Members
Jason Mattis
Magaly Aham
Sean Grim
Stephanie Kuhla
PHILANTHROPY
This committee works to provide STEM supplies, donations and funding to local poverty stricken schools. This committee will also provide financial donations to charities.
Committee Members
Jason Mattis
Mary Schanne
Magaly Aham
SOCIAL MEDIA
This committee provides the chapter with a presence on social media, e.g. LinkedIn and Twitter where followers/members can share stories, updates, view photos and videos and help promote chapter events.
Committee Members
Magaly Aham
Mary Schanne
Matthew Schmidt
Gain access to over 2,000 industry professionals by becoming a sponsor of PDA Delaware Valley!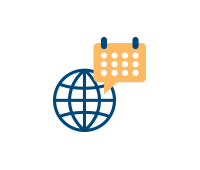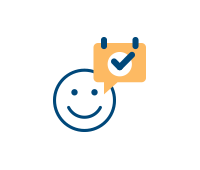 Check out our 2019 Events Calendar! With events ranging from breakfast symposiums to vendor nights to science fairs, we cater to the entire industry!