A branch of the non-profit Parenteral Drug Association (PDA), the Delaware Valley Chapter serves as a forum through which technical professionals in Pennsylvania, Delaware, and Southern New Jersey advance the science of development, manufacturing release and marketing of parenteral pharmaceuticals, biopharmaceuticals, and chemicals.
Our chapter hosts regular networking events that feature presentations by thought leaders in R&D, Manufacturing, Quality, and Regulatory Affairs. Our meetings provide opportunities for members to make new connections and to hone their technical expertise through interactive discussions. We curate the presentations, reports, and white papers contributed by our experts in our "Knowledge Center (coming soon)," a digital database which can be referenced by all of our members. In addition, our chapter aggregates and publishes job opportunities from across the industry. Finally, our chapter invests in the next generation of scientists by endowing scholarships for primary school students in nearby Philadelphia.
Founded in the 1990's, PDA Delaware Valley is a regional chapter of PDA that serves technical professionals in Pennsylvania, New Jersey, and Delaware. As a community of leaders from different functional areas, our chapter embodies the PDA's mission of "Connecting People, Science, and Regulation:"
People – Networking events that attract core companies, vendors, and academic institutions
Science - Expert-led roundtables and symposiums on industry best-practices
Regulation - Peer-Reviewed White Papers and Technical Reports on FDA guidelines
A non-profit organization, PDA Delaware Valley donates a majority of our profits to impoverished school districts in our community. Please check out the Community Outreach section to learn more about our charitable contributions.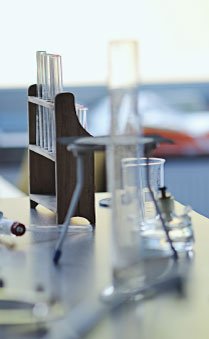 TEAM
JASON MATTIS
President
Jason currently works at Janssen in Global Regulatory Affairs, CMC. He has over 17 years of experience in the pharmaceutical industry specializing in the biopharmaceutical development, manufacture and regulatory affairs. Jason has been involved in the DV Chapter of PDA for over 15 years serving as the VP and current president. One thing that Jason has been passionate about as president is the charitable contributions the chapter makes to local schools.
MATT SCHMIDT
Vice President
Matt currently works at Merck & Co. Inc. in Biologics/Vaccines Quality. He has over 13 years of experience in the pharmaceutical industry, specializing in biopharmaceutical development and aseptic processing. Matt has been involved in the DV Chapter of the PDA for over 10 years, and is currently the chapter Vice President. Matt is excited to see new participation in the local chapter, and encourages everyone to get involved.
BILL O'CONNOR
Treasurer
Bill currently works at GlaxoSmithKline in Sterile Manufacturing. He has over 38 years of experience in the pharmaceutical industry specializing in the pharmaceutical development and manufacture. Bill has been involved in the DV Chapter of PDA for over 7 years as part of the Planning Committee. Currently serving as the Treasurer. One thing that Bill has been passionate about as treasurer is his accurate recordkeeping and reporting.
MAGALY AHAM
Secretary
Magaly currently works at Pharma-BioServ US, Inc. where she is VP of Compliance. She has over 23 years of experience in the Pharmaceutical and Biotech industries specializing in areas such as Quality Systems development and remediation, quality assurance, quality control and training. Magaly became involved with the DV Chapter shortly after she relocated to PA on 2012. She is currently the Chapter Secretary. Magaly is passionate about engaging people and showcasing how PDA is an excellent organization to benchmark, develop and learn.
COMMITTEES
As a non-profit organization, the chapter relies entirely on volunteers to oversee our operations. If you are interested in joining one of our planning committees, please click below to learn about how you can help!
COMMUNITY OUTREACH
PDA is committed not only to bettering the lives of today's patients but also to empowering tomorrow's scientists. Each year, we provide financial support to STEM programs at local area schools. To date, we have donated over $200,000 towards funding the future leaders of our industry. Last year, Samara, a 3rd grader from a local Philadelphia school, said "Thank you for helping fund the Time For Kids magazines. They are fun and helpful to 3rd grade. My favorite magazine is all about space. All the magazines are interesting. I can't wait to get more Time For Kids." In addition, we host an annual Science Fair that showcases the achievements of DV students, with dozens of industry professionals volunteering their time as mentors and judges. We encourage every student to pursue their passion for science, and hope that we can help some of them on their way!
Gain access to over 2,000 industry professionals by becoming a sponsor of PDA Delaware Valley!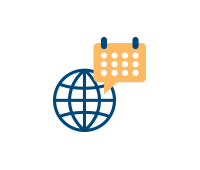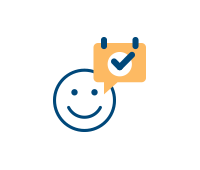 Check out our 2017 Events Calendar! With events ranging from breakfast symposiums to vendor nights to science fairs, we cater to the entire industry!